Print Page
General Contact Info
Got a problem, or a suggestion? Something not working on our site?
Call me, or email me, and I'll respond to you personally!
Jimmy Park  (owner)
phone:  (808)  227-7275
Single-line Resume:
Berklee College of Music, Boston, MA (Class of 1980)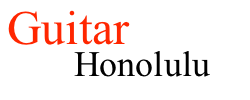 46-022 Alaloa Street
space J1
Kaneohe, HI 96744
hours:
Monday – Saturday    1:00pm to 9:00pm
Sunday closed
Phone: (808) 227-7275
Email: info@guitarhonolulu.com
Vacationing on O'ahu soon? Need music lessons? Need a rental instrument?
We have a Toll Free number!

1 (877) 522-3369
It's a free call!  Call now!
Interested? Got a question? Ask it here!
Location Map
(double-click on map to zoom-in)
Located in the heart of Kaneohe, behind Windward Mall.
Directions
From East Honolulu:  …working on it…
From H3:  …working on this, too…
From Likelike Highway: …and this…
From Pali Highway: …and this…
…or go to Google Maps, and search for "Guitar Honolulu"…